Underwear — it's an unsung hero of the wardrobe, a quiet workhorse that lives its life mostly unseen. But just because most people don't see your underwear doesn't mean it doesn't matter. If it's a little old, doesn't fit quite right, or doesn't match your body type, it could be uncomfortable.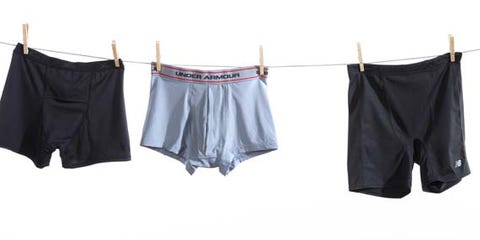 How you wear your underwear and how well it fits and suits your body type matter a lot. It can make a huge difference to your personal hygiene, comfort and appearance. Let's take a closer look at some of the underwear mistakes you might be making.
WEARING ILL-FITTING UNDERWEAR
Lots of men wear underwear that just doesn't fit right. If you find yourself constantly needing to readjust your undergarments, they probably don't fit as well as they could.
They should be comfortable in the waist and thighs, not digging in anywhere. You might even want some extra room in your underwear.
Natural fabrics are best, because they offer more breathability and you're less likely to get yeast infections or chafing.

For full story and other juicy content, Download the February/March Edition of PL Mag in PDF HERE
February/March Edition of PL Mag is AVAILABLE IN PRINT! ORDER YOUR COPIES via our social media handles or send an email to [email protected]